Exit Overlays In Your Website
Exit intent technology works great to boost conversions for customers that are about to leave your website. By offering a promotion at exactly this moment, you can convert a considerable amount of abandoning visitors.
With Informizely configuring and publishing an exit overlay is a matter of minutes. You can use background- and other images, add the input controls that you need, use multiple pages, and fully style the overlay to your liking. The responses will be displayed in real-time in your dashboard.
Informizely for Promotions and Surveys
Using Informizely you can show beautiful slide-in and pop-up overlays, integrated in your website and in your style. You can show promotions, but also surveys. For example to ask your visitors why they abandon the page, which provides valuable and actionable insights that can be used to further optimize conversions for that page and for your site.
Besides the exit intent trigger Informizely provides various other advanced targeting options to configure at what moment the interaction must be shown.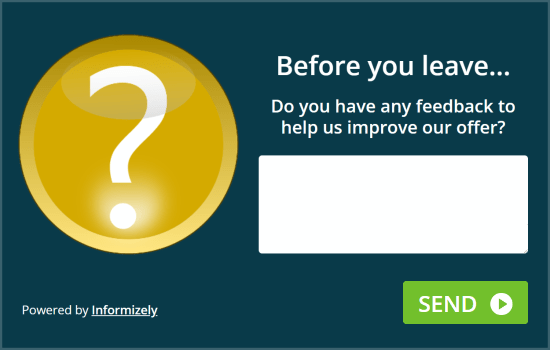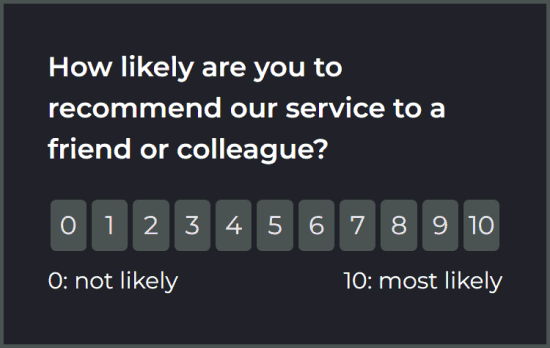 Our fully stylable survey widget works in all websites, including WordPress, Joomla, Drupal, Squarespace, Magento, and all other CMSs.