Informizely - A great WebEngage alternative
An online platform for targeted surveys in your website
Informizely as a WebEngage alternative and competitor
As competitor of and alternative to WebEngage, we often get questions on how Informizely compares and differs.
Without doubt, both WebEngage and Informizely are market leaders in capturing customer feedback through online targeted surveys. Both products come with a ton of features covering the needs of nearly all small and large companies. So how to compare?
Let's highlight some areas that we believe Informizely excels in:
If you make a detailed price comparison between Informizely and WebEngage, you'll notice that Informizely is much more attractively priced. More information about our plans can be found on our pricing page.
Informizely has a kick-ass survey builder, which makes it easy to create advanced multi-page surveys.
You can:

Show multiple questions - and other items - on one survey page.
Show or hide questions based on the answers to previously answered questions.
Add any number of images to your surveys. For each image you can define a click-action, like "open a web page", "execute JavaScript", "go to a survey page", or "end the survey".
Make changes after publishing a survey. Answers to removed and changed questions remain part of the reporting pages.
Save draft versions of your surveys.

Our survey widget is fully stylable. You can configure advanced in-animations, and style colors, corners, font sizes and more. You can also configure the page side and location where the survey should appear: left, right, top or bottom; whatever best suits your website's design.
Informizely features advanced reporting pages that allow you to quickly "drill down" to related answers. You can quickly get an overview of the most used words in the answers to a question in an interactive word cloud, in which you can click on any word to drill down to related responses.
And of course, Informizely offers many advanced targeting options, that help you precisely configure to whom, at what time, and under what conditions your surveys and other interactions are shown.
We believe that the proof of the pudding is in the eating. So sign up for a 14-day free trial and make up your own mind!
Not ready for a trial yet? Request a personal demo!
Informizely is based in Amsterdam, The Netherlands.
Every day, millions of website visitors encounter Informizely surveys on our clients' websites.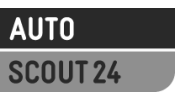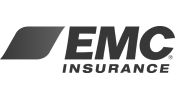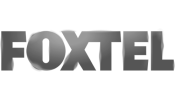 Have you seen us on?