Reduce site abandonment and increase conversions at exit intent
An exit intent popup is an HTML overlay that appears when a visitor seems to be leaving your website. Other terms used for such interactions are "exit popup", "exit intent survey" and "website exit survey". Some examples are shown above.
The exact moment when a visitor leaves your website is a great - and possibly your last - opportunity to try to retain the visitor or learn why he is leaving. This "exit" moment is determined by tracking the mouse and activated when it's moved outside of the browser window towards the close button of the tab or browser.
Exit intent popups work great to find out why your visitors are leaving. By showing a quick feedback survey at exactly this moment you get valuable and actionable insights that can be used to further optimize conversions for that page and your site.
They are also very effective to boost conversions for customers that are about to leave your website. By offering a promotion at the right moment you can convert a considerable amount of abandoning visitors. For example, you can offer a discount coupon in return for an email address in an exit intent pop-up.
Informizely for exit intent popups
With Informizely configuring and publishing an exit intent popup is a matter of minutes. You can use background- and other images, add the input controls that you need, use multiple pages, and fully style and position the widget to your liking. The responses will be displayed in real-time in your dashboard.
The Informizely widget works in all websites, including WordPress, Joomla, Drupal, Squarespace, Magento, and all other CMSs.
Typical use cases for exit intent popups
Pricing page abandonment
Visitors of SaaS websites often leave the website at the pricing page. But what are common reasons for this? Is the pricing perceived to be as too high? Is the provided information unclear? Are there other reasons? In order to get a feel for common reasons you can show a short survey at exit intent, like is shown here.
Shopping cart abandonment
When visitors got all the way to filling their cart, it feels frustrating if they abandon your website without taking the last step to finalize their purchase. The visitor has taken interest and most probably understands the value of the product, but something is holding him back. Psychologically this is the perfect time to offer a discount, especially to first-time customers who are on the fence about making a purchase. The discount can come in the form of a coupon code, possibly in return for an email address.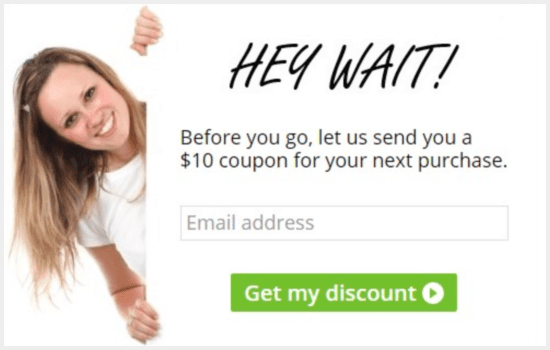 Lead generation
If you find that people often leave your website because they didn't find what they were looking for you can use an exit popup offering a free consultation in exchange for contact details.
And of course you can also ask for an email address to send your newsletters to.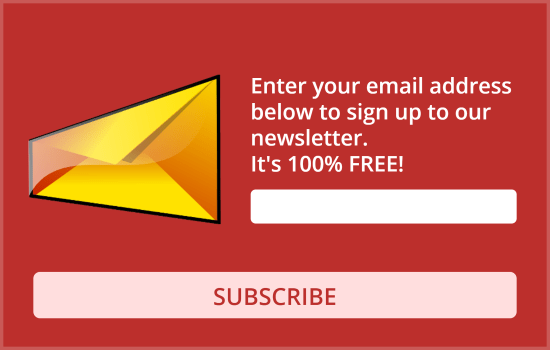 Alternatives for exit intent popups
Exit intent popups are not the only way to convert - potentially abandoning - visitors, or gain insights in their motives. Besides the exit intent trigger, Informizely also provides various other advanced targeting options to configure the moment when a survey or popup must be shown, like time on page, page scroll, idle time and button click. You can read more about Informizely's targeted website surveys here.